Professional-quality portable drawing and drafting boards with built-in parallel straightedge.
- Aluminum straightedge with soft, rubber edges for enhanced grip, comfort and control. Straightedge glides smoothly up and down the board.
- Crystal clear acrylic blade is 0.12" thick and includes inking edges underneath to minimize smudging. Blade clearance is 3/16" for use with foam board, cutting mats, and more.
- Smooth, white Melamine surface for bump-free drawing. Folding metal legs are rubber-dipped ends to prevent scratching. Boards can be used in the elevated or flat position. Rubber grip tracks underneath allow front of board to overhang a table edge up to 8". Compact, folding design for convenient transportation and storage. No assembly required, ready to use.
Ask about our 1/2 price VYCO board cover with purchase!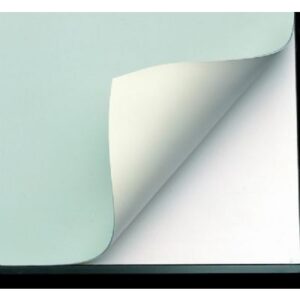 Available in Green/Cream, Gray/White, and limited sizes in Translucent.  The perfect, smooth, stain-resistant working surface for all drawing boards tables, desks, filing cabinets, counter tops, and shelving.
Also available PXB Series Soft-Sided Art Portfolios ideal for travelling with your PXB drawing boards!
Constructed of durable, lightweight nylon and designed for versatile carrying applications, this portfolio is spacious enough for carrying extra project supplies and pads. Fits Alvin PXB drawing boards. Extra long handles become shoulder straps. Third handle provides extra control when using shoulder straps. Features side zippers and hook & loop fasteners at top for easy access. 7½" x 9" outside pocket and 1½" reinforced gusset.