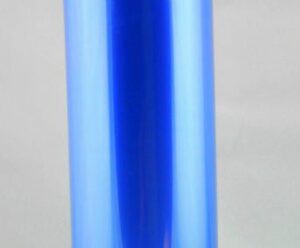 Blue AVY Coated Stencil Film for Templates. 7 ml thick  36"x 10 ft rolls (comes in 2 pieces, 36″x5ft), blue tint makes them easy to see. Excellent for making your own re-usable airbrushing templates.  Use with an Xacto knife or stencil burner for easy and smooth cutting.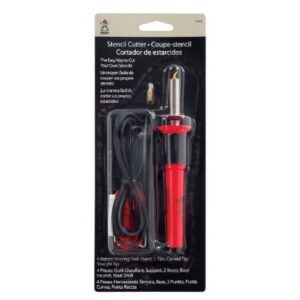 Cut custom stencils quickly and easily! Just trace along design lines while the tool burns through the stencil. Makes small circles, fine lines and intricate patterns better than scissors. Quick-heating with hook tip for easy grip; includes stand.

Old Price: $805.95
Price: $549.95
You save: $256.00! (31.76%)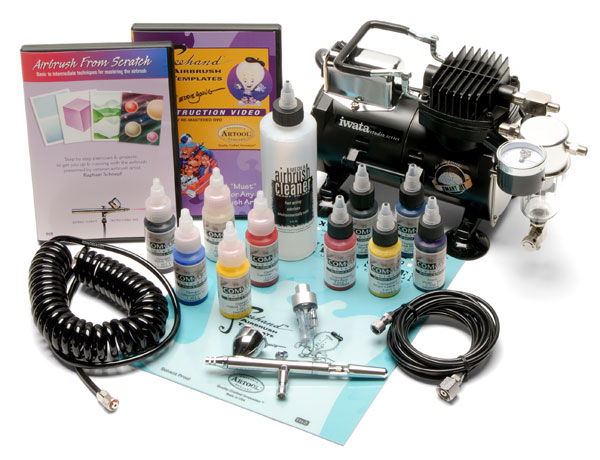 Item #IW 200
SPECIAL HOLIDAY PRICE!   Reg $805.95 Sale $549.95  – Kits Sell Quickly! – While Quantities Last!
Great Christmas gift for yourself or someone you love.  Price is basically for airbrush and compressor, and you get everything else for free!  These kits sell out every year, so get yours early.
Iwata Eclipse CS Deluxe Set  Includes: Iwata Studio Series Smart Jet Compressor,  Iwata Eclipse CS Airbrush,  Airbrush From Scratch DVD, Artool Freehand Template (FH-2 SP), Pistol-Grip Filter, The Freehand Airbrush Template Instruction Video on DVD, 10 bottles of Medea Com-Art Colors, 8 oz. bottle of Medea Airbrush Cleaner.  Available late October.  These sell out every year!  Order yours now!
Order online, call or email us – info@prographicsart.com or 403-253-0992.